There have been major changes in the global economy in recent years and one of the biggest industries to feel the impact has been tourism. From COVID-19 quarantines to rising prices in a multitude of sectors due to the war in Ukraine, these have made it difficult to make travel decisions.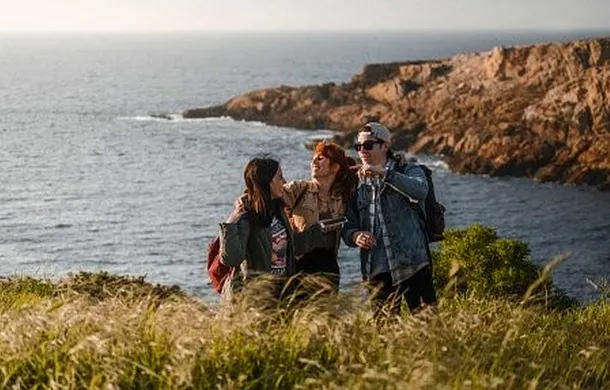 The good news is that in 2022 we see growth in this area, with international tourism growing by a whopping 182% between January and March 2022 and an estimated 117 million international travelers arriving in destinations around the world (this number was around 41 million in early 2021). What this tells us is that we can see growth in this sector – but it's definitely a change in how people travel and what trends are emerging.
How has travel changed and why?
Two of the main factors influencing this sector now are the pandemic and digital progress, and traditional tourism is adapting to meet the needs of modern consumers.
This is especially important when you consider the rise of smart devices and mobile apps that offer national/international payments, accessibility (anyone can find hotel or restaurant ratings anywhere in the world with just a few clicks) and even translations.
With the latter option in mind, electronic translators such as those offered by Vasco Electronics are becoming a must-have accessory for those who travel because they can reduce the problems posed by language barriers and translate texts to open up a whole world of new possibilities.
Vasco Translator V4 for example, is a instant translator which offers free lifetime and unlimited internet with an included SIM card. This will allow you complete freedom because you will no longer have to rely on your phone or Wi-Fi networks when you need translations the most.
New travel trends
Much more intimate local experiences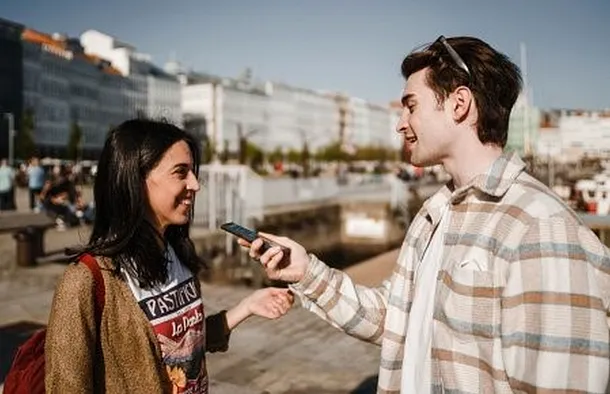 The main focus for holidays seems to have shifted from traveling as a family getaway to much more personalized travel that offers more tranquility, more interactive cultural experiences, with 1 in 4 travelers planning to go solo in 2022. This trend is caused both by the pandemic and by social networks, considering that more and more people want to show their trips where they are alone.
It's an atmosphere of isolation from the usual tourist traps and a focus on special events and wild landscapes To support this trend, statistics show that more and more long-haul flights have been booked for this year's holidays – in fact, by the end of April 2022, they increased by 25% compared to 2019.
When tourists deviate from their usual destinations, language barriers become even more important, so a instant translator such as Vasco Translator V4 can be useful. Because it has the function of translation of the pictures which in V4 can be viewed on a 5-inch screen, users will be able to easily translate in real time any language they encounter. That means menus, shop advertisements, warning signs and more can be translated in seconds.
The great news is, this instant translator works on GSM in almost 200 countriesso users won't need to use Wi-Fi networks to access all features.
Public transport is making a comeback
The year 2021 has seen an increase in car holidays with many people favoring car hire over public transport. This has certainly had to do with the pandemic and a much healthier approach to holidays, but buses, trains, even cruises are starting to win again.
With an instant translator, you will be able to have a extremely fast two-way translation (a instant translator Vasco Translator V4 translates in less than 0.5 seconds), so you won't have to hold anyone in place. What's more, this instant translator is meant to help you communicate in noisy environments, so you can rely on noise reduction and powerful speakers (99dB, just like a loud conversation!).
Traveling abroad has developed a new demographic
Once again, COVID-19 is hitting, and there has been a significant increase in travelers moving to different climates. As people are given the freedom to work from home, there is no longer a need to be tied to a single location.
There are also many people who prefer to take on much better-paid jobs in other countries (the percentage of expats increased to 20% in 2021), as online portals connect employers with qualified employees from all over the world. Translators also help in this problem and how an instant translator V4 supports 108 languages, the opportunities are almost limitless. That means you can understand over 90% of the world! In conclusion, you are not limited when it comes to choosing your destination.
You wonder if a instant translator Can Vasco help you with work? With the MultiTalk application, you can create your own multilingual chat while on the go. Just speak or type a message in your own language and everyone will understand you! Of course, this works both ways. An instant translator is the perfect solution for business people all over the world. More than that, MultiTalk supports up to 100 participants.
An increase in relaxation centers
With the pandemic came a focus on personal well-being – being stuck at home came the need to improve mental and psychological health. Many people have found out that the work they are doing is not for them and have discovered a new niche in providing personal development services. The number of relaxation centers and those who visit them are growing exponentially.
A thirst for the extreme
As I said above, tourists are increasingly looking for extreme experiences to compensate for the countless months of staying at home where they didn't have much to do. This has made extreme escapades popular in 2022, with hiking, mountain climbing, ATV riding, rock climbing and scuba diving topping the list of activities.
Another feature of a Vasco V4 instant translator is that you can rely on it even in difficult situations. It is resistant to dust, water splashes or even shocks.
The best ways to get your 2022 vacation off to a great start
This year, choosing a vacation destination for your needs will require organization. Fortunately, many of the restrictions that were put in place in the last two years have been reduced or even removed altogether.
So, it's a perfect time to take advantage and go wherever you want with the Vasco translator. Talk freely in almost 200 countries and be sure you won't pay extra for internet access!
An instant Vasco translator can help you make a bold choice when it comes to going to the country you always dreamed of visiting, but were afraid to visit. With accurate picture translation, you'll be able to understand what's around you even if you don't know the local alphabet.
Feel safe wherever you go and make your dreams come true with a Vasco instant translator!
To make your next trip as pleasant as possible, with the code Discover5 you will receive a 5% discount on the purchase of a Vasco V4 instant translator, until November 13.